Handcrafted
From processing to packaging. Every step is done by hand.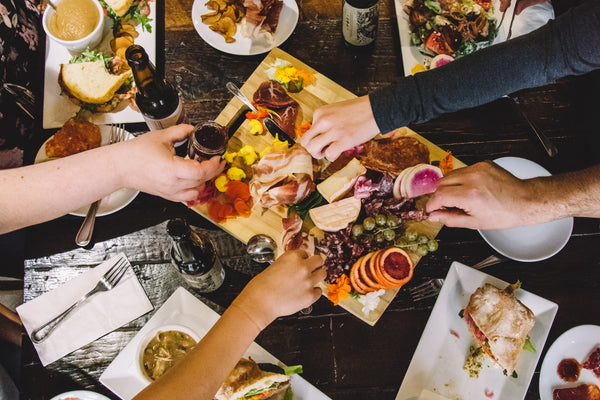 Charcuterie Platters
Enjoy a variety of our cured meats with friends, family or just keep it all for yourself.
The meat sweats
Cured meat is our specialty. From salami to coppa and bresaola to bacon.
insane sammies
Don't believe us? Check out our reviews.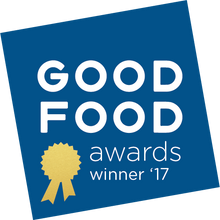 GOOD FOOD AWARDS
2 in 2017. 1 in 2019. 1 in 2021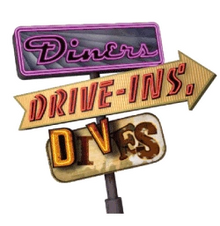 As seen on Diners, drive-ins and dives
2020
The Hoggie Sandwich & The Roast Beef Sandwich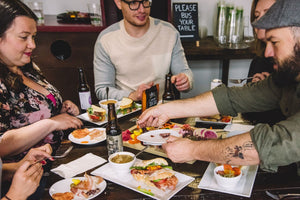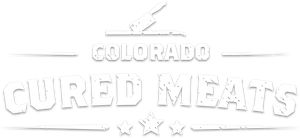 We've set out to create handcrafted artisanal charcuterie with time tested old-world processes. The best products come from sustainably raised animals and premium ingredients and we've worked hard to build relationships with like-minded partners. This dedication has created a line of award-winning products that il porcellino salumi is proud to stand behind.

- Bill Miner

Had a Hoggie Sandwich from here and it was delicious. The crustiness of the bread was wonderful. The cured meats were just the right amount of salty. And it was a big sandwich, could easily feed two, but this Hoggie did not share :)
Mo C.
Best butcher shop/deli in Denver! House made sausages change by the day and every sandwich is to die for! All the house made charcuterie and accompaniments are on point! Highly recommended for anyone wanting a delicious sandwich with houde made meats.
Tony L.
House cured meats blend perfectly into masterfully crafted sandwiches. Alongside a wide range of charcuterie options and butcher cuts, you can find almost anything you could want here including delicious soups.
Mose B.
il porcellino denver
Map
273 Street Lane
San Francisco, CA 94102
(415) 557-4400
store@email.com
Monday - Thursday, 12:00 to 23:00
Friday & Saturday, 12:00 to 00:00
Sunday, Closed