Deli
il porcellino salumi's full-service delicatessen and butcher shop is where it all began in 2015. Located right off Tennyson Street in Denver's Berkley neighborhood, the store offers breakfast and lunch sandwiches, pre-made dinners, charcuterie platters, fresh butcher cuts, house-made sausage, and our award-winning cured meats.
Open Tuesday-Sunday, 8AM - 4PM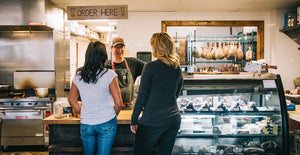 Sandwiches
We offer various specialty sandwiches and use all house-made ingredients, from cured and smoked meats to pickles and mustards. Food Network's #1 show: Diners, Drive-Ins and Dives with Guy Fieri featured our award-winning sandwiches in 2020!
Charcuterie Platters
Platters showcase the best of our salami and dry-cured specialties. We offer three different sizes for all of your entertaining needs. Call us to reserve yours.
Whole Animal Butchery
Our deli offers a selection of fresh butcher cuts like steaks, pork chops, tenderloins, house-made sausages, and more. Our meat comes from ethically focused ranchers and farmers who raise heritage breed pork, pasture-raised chickens, and grass-fed beef. Call to find out what's in stock.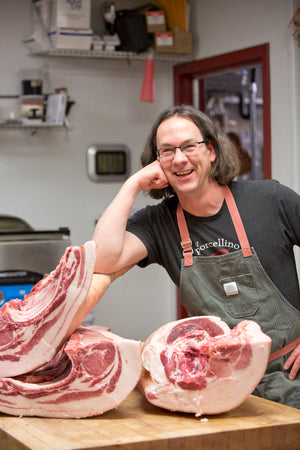 Cured Meats
From our award-winning salami to duck prosciutto and head cheese, we have it all. Give us a call to see what's in stock and peak into our research and development drying room when you stop by.
Veggies, Dressings & Condiments
We pickle, ferment, and create all our modified ingredients in-house, and you can purchase them in our store. The raw ingredients, bread, bagels, and crackers are the only things we source from local friends. We cook from scratch with love, heart, and extreme passion.